Website
Presenting some of the artist's work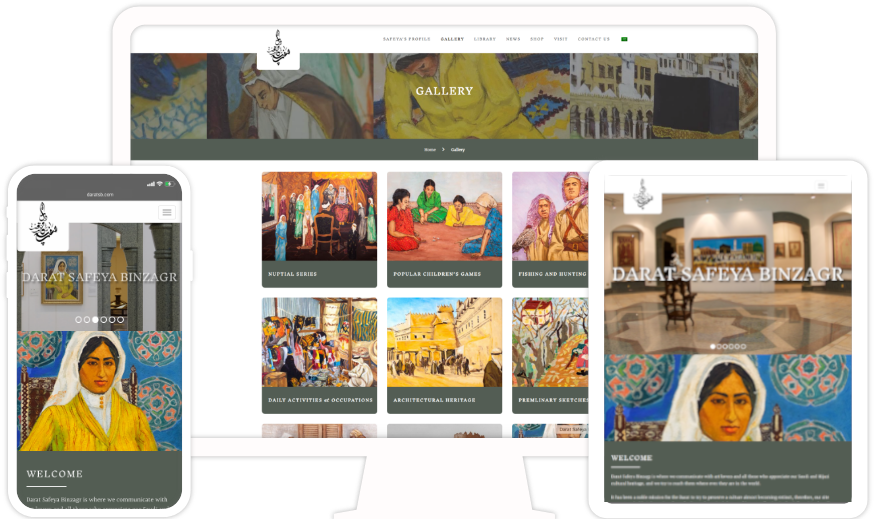 Personalized design
When tasked with presenting the life and works of an artist such as Safeyah Binzagr, we needed to make it personal. We visited her at her Darat and went through her trove of articles and news paper clippings to create a personalized banner for her profile.
Custom Theming
In keeping with the theme of the website, we decided to use traditional Arabic fonts to enhance the flavor of the design. This added a classical, artistic touch to the look and feel of the website.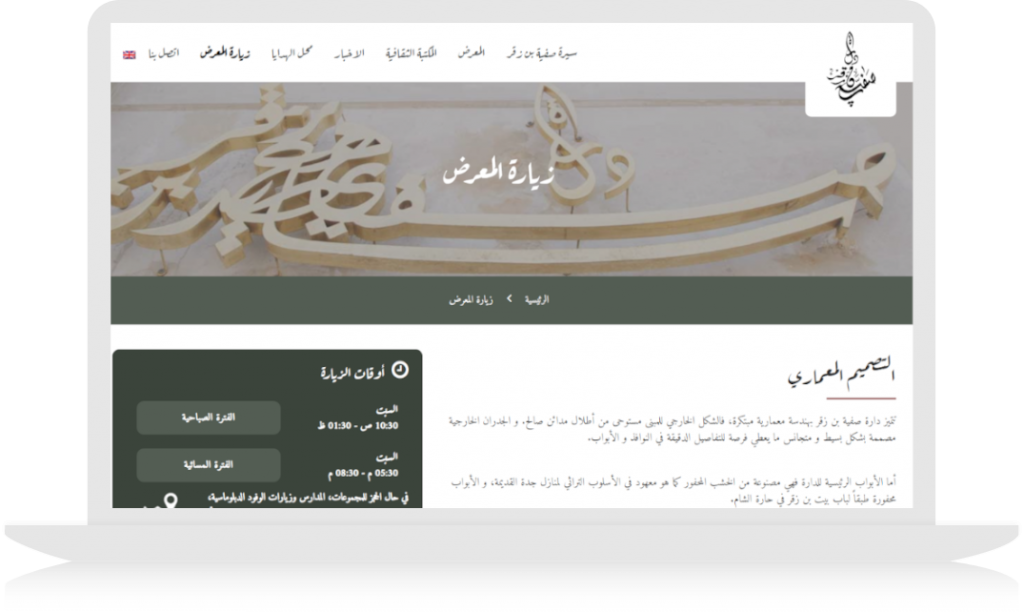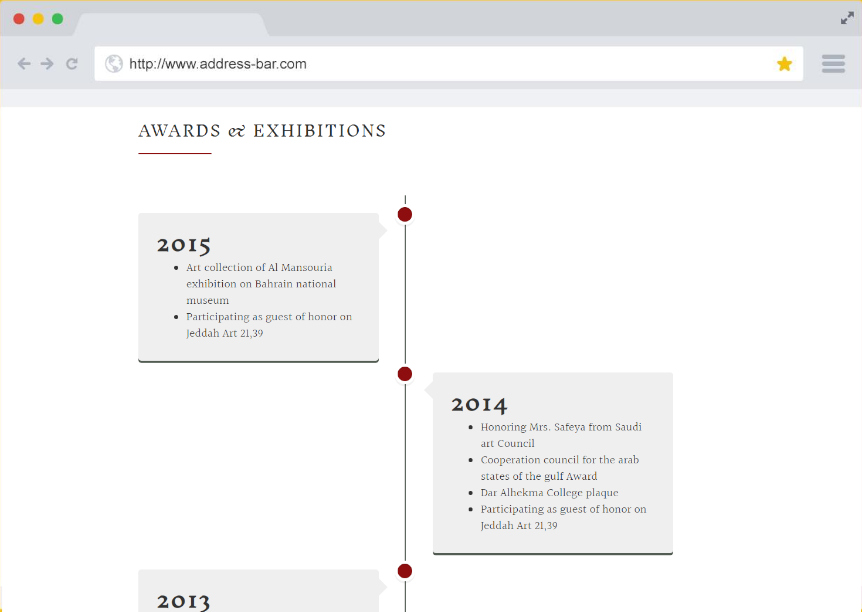 Event Timeline
Safeyah Binzagr has had a lifelong connection with art and she has held many exhibitions and won numerous awards throughout her life. We needed to present this in an orderly and chronological fashion.