Strategy | System | Website
Online CV Creator and Job Portal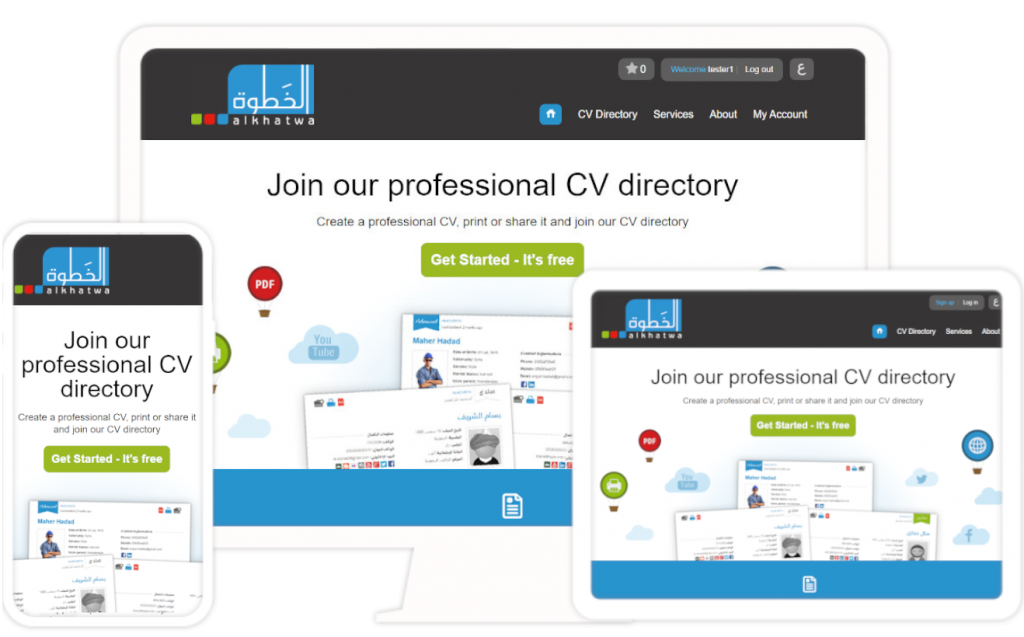 Clear, Formatted CVs
Alkhatwa removed the burden of formatting CVs for the students. They only needed to login, fill their information and their CV would be ready in a neatly formatted way in both English and Arabic languages. They could publish this CV and get a public URL for it or they could download it as a PDF. They could also create cover letters and set their job preferences.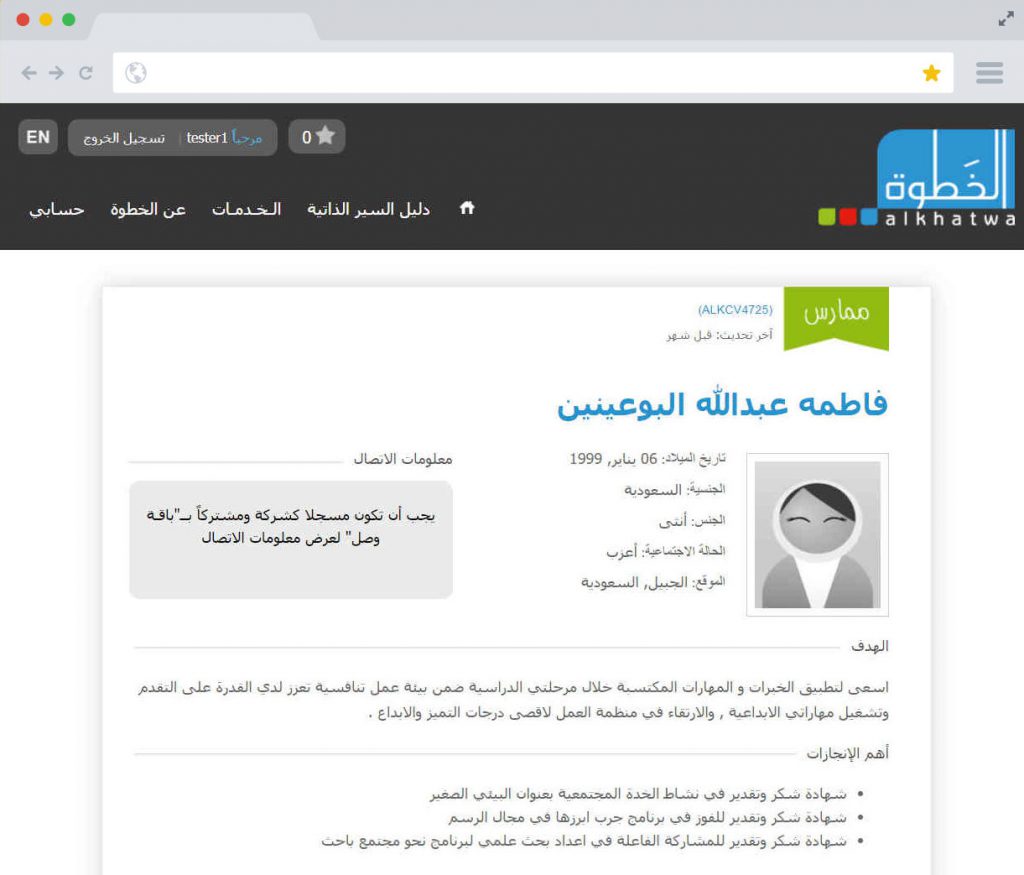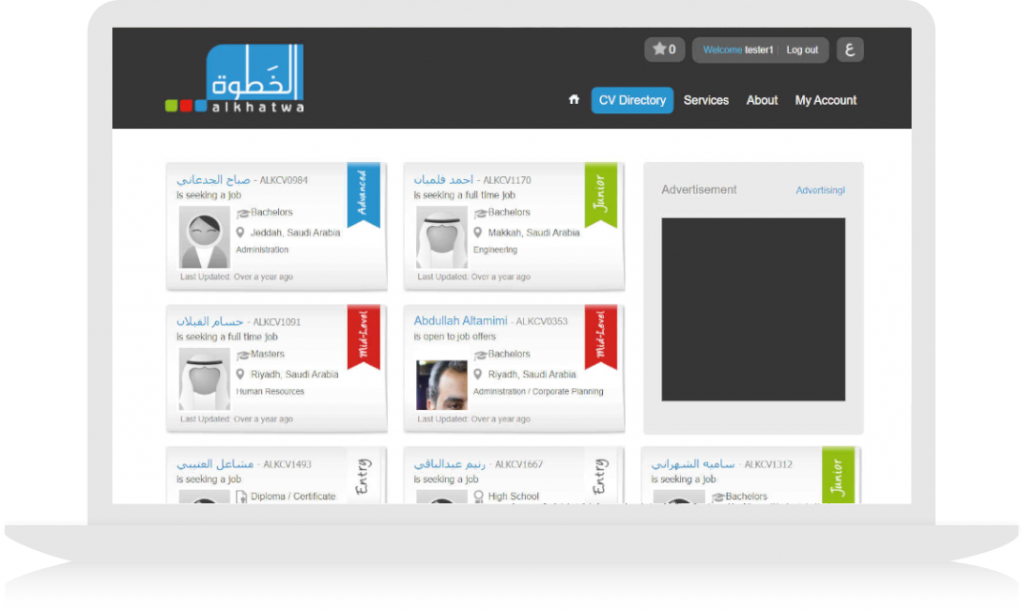 Company Account & Packages
From their accounts, companies could view the entire CV directory and use the advanced search facility to narrow down their preferred candidate. They could view all the CV information except for the contact section. This would only be visible to companies who had purchased a package.
Web Application Control Panel
The admins could view all kinds of data and statistics related to CV holders, companies and the jobs being posted. They could edit the content on the website as well as manage accounts for CVs and companies.